wear it like a boss 'cause frenchies rule the world
We collaborated with popular designers in Japan to bring you a curated collection of undeniably cute garments made exclusively for french bulldogs — every item you find at FRENCHIEWEAR is specifically designed and tailored to fit their unique body structure. Handcrafted with love in Japan. Est.2014, California.
what you get when you shop with us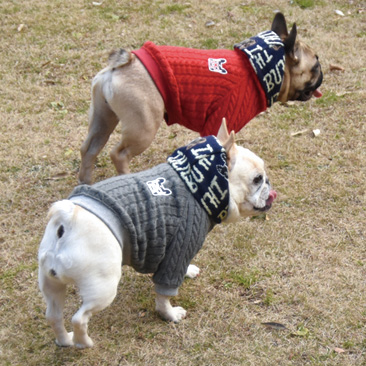 maximum comfort
We all know french bulldogs have superman pecs and quarterback shoulders. Ordinary dog clothes found at pet stores are often too tight around the neck and can cause their airway to be obstructed. At FRENCHIEWEAR, you'll only find garments tailored exclusively for french bulldogs so every item is ensured for maximum comfort.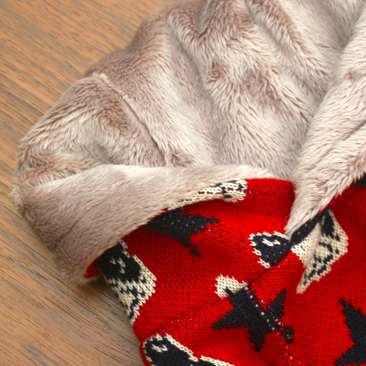 premium quality
The importance of quality is often overlooked when it comes to clothes and accesssories for your canine companion. Forget mass manufacutured products made with cheap synthetic materials; we only offer garments meticulously handcrafted with human grade premium fabrics from Japan. Some call it overkill. We call it "Avant-garde".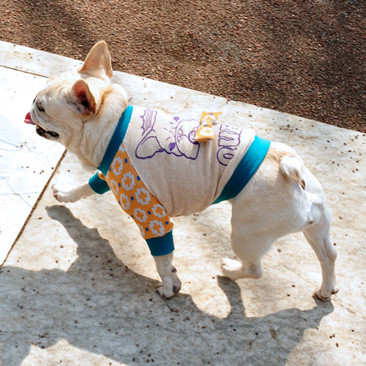 distinct design
We collaborated with popular designers from Japan to bring you a collection of the cutest, most distinctive styles you'll ever find in dog clothes. Our desire is to fulfill the obsession of every french bulldog owner - providing only the best for your canine companion. See our current Collection to find hoodies and sweaters for your frenchie.
A portion of all sales goes to the French Bulldog Rescue Network to help surrendered frenchies get the love that they deserve. FRENCHIEWEAR is also committed to participating in charity auctions for Road Dogs & Rescue, a local one-woman rescue devoted to saving 'bulldoggy' breeds off the streets and shelters of Los Angeles.